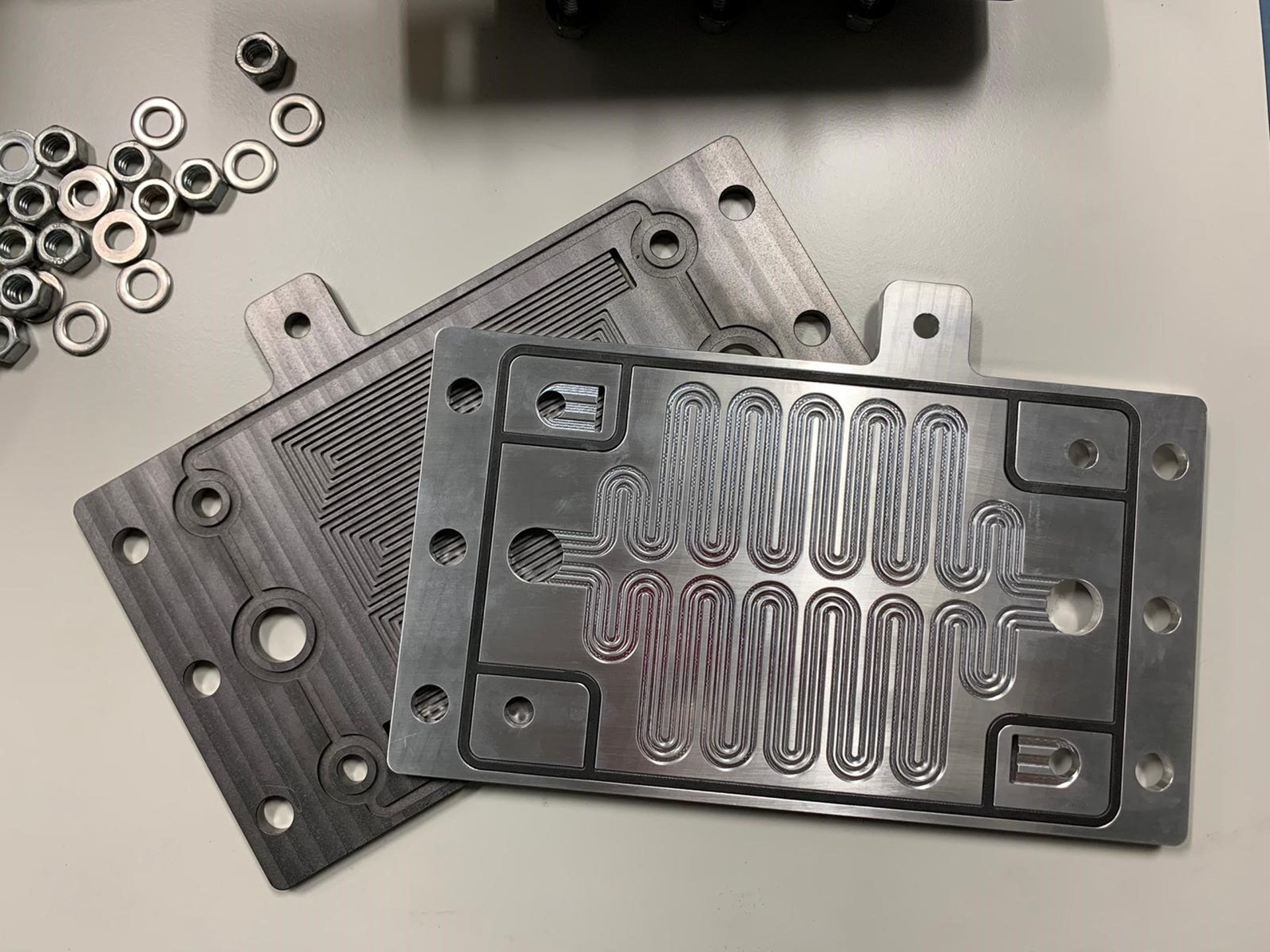 Fuel cells, electrolysers and test stations
Manufacturing, testing, pack design, failure testing
Automotive, portable and stationary electric power systems
Technical prototyping and commercial R&D development in the field of electrochemistry and mechanical design. With a portfolio ranging from battery sensor technologies to electrolysers and fuel cell vehicles, we are committed to driving innovation in clean-energy technologies and developing robust solutions to real-world problems.


8+ years experience working in the hydrogen and electrochemical field in both the research and commercial sectors, providing technical solutions for SMEs and Academic Institutions.
Portfolio of prototypes, fabrication, electronics, instrumentation, system engineering, product design and product development.
Range of projects as proof-of-concepts by SSR Engineering.
IMI accredited for 'Hybrid Electric Vehicle Awareness' and 'Live Testing and Working on DC Systems up to 1500 V DC'.
Battery Sensor Technologies
We have successfully developed and prototyped battery sensor technologies for various clean-energy applications. Our expertise in electrochemistry and mechanical design allows us to create innovative solutions that enhance battery performance and safety.
Our team has extensive experience in designing and prototyping fuel cell vehicles. We have worked on projects ranging from small-scale prototypes to full-scale production models. Our expertise in electrochemistry and mechanical design ensures optimal performance and efficiency.
Technical Advice and R&D Development
In addition to prototyping, we offer technical advice and R&D development services to our clients. Our team of experts can provide valuable insights and guidance throughout the product development process, ensuring the success of your clean-energy technology.
We specialize in the development and prototyping of electrolysers for clean-energy applications. Our expertise in electrochemistry and mechanical design allows us to create efficient and reliable systems that produce hydrogen through water electrolysis.
Our portfolio includes a wide range of clean-energy technologies, including battery sensor technologies, fuel cell vehicles, and electrolysers. We are committed to driving innovation in the field of clean energy and helping our clients create sustainable solutions.
Prototyping and Validation
We have the capabilities to prototype and validate clean-energy technologies up to pre-production stage. Our state-of-the-art facilities and experienced team ensure accurate and reliable results, helping you bring your innovative ideas to life.
© Copyright SSR Systems Engineering Ltd - All rights reserved