BATTERY FAILURE CHAMBER
Enclosure designed to control and contain battery failure experiments.
This chamber was used by UCL to capture high-speed X-ray images at Diamond Light Source.
Battery failure can be instigated through electrical failure and/or controlled-heating programmes whilst performing acoustic/ultrasound diagnostics and capturing electrical performance data.
Sealed enclosure to withstand and contain battery failure

Battery electrical contacts for charge/discharge and electrochemical testing

3x Thermocouple inputs

Programmable heating

Acoustic/Ultrasound diagnostics

Gas ports for sampling and purging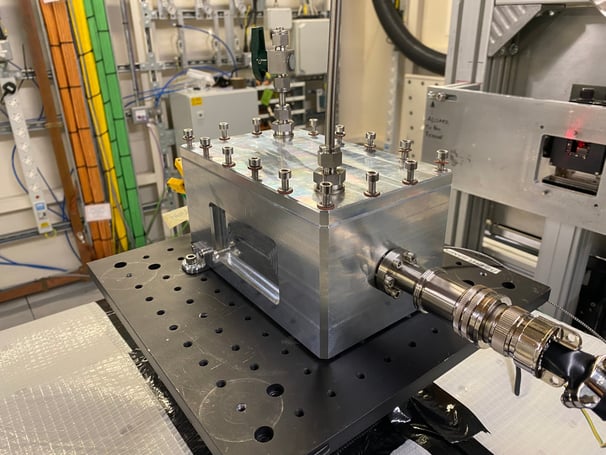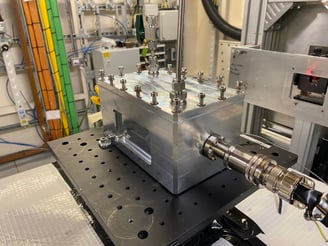 X-ray edition: Thinner aluminium walls in imaging region for reduced beam attentuation.
Sub-assembly for the battery before fitting into enclosure

Aluminium block housing the heating cartridges with ceramic base

Single-cell pouch cells used in this experiment

Interchangable sub-assembly depending on the battery format being tested (cylindrical, pouch, coin cell etc.)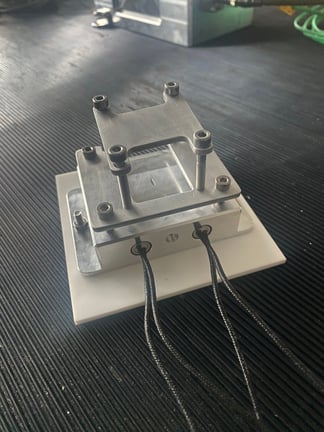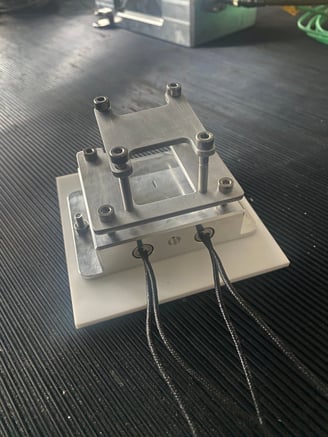 Special thanks to the Design and Fabrication facility in UCL, Albert C. and the UCL research team.
© Copyright SSR Systems Engineering Ltd - All rights reserved